There's something magnetic about classic railway logos and graphics, they're bright, they're clean, they're bold, and many have been around for decades!
Once upon a time Lehigh University's unofficial mascot was the "Engineers". There's some debate whether this refers to the school's engineering program or the Lehigh Valley Railroad which passed through Bethlehem and founder Asa Packer was heavily involved with.
Despite a 1995 decision to change the university mascot to the "Mountain Hawk" Lehigh's band, the Marching 97, stands by the train engineer definition and still wears shirts with locomotives under their uniform.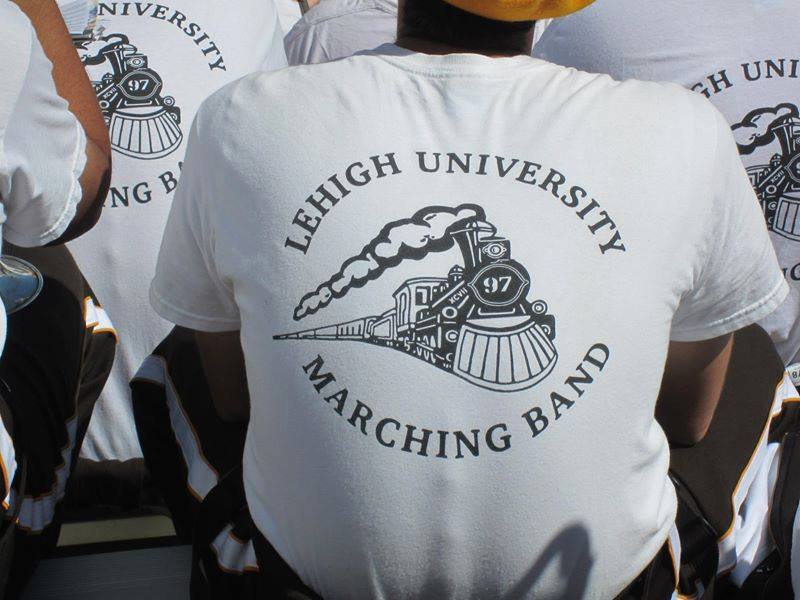 I've made a couple railway-inspired logos for the band. As manager in fall of 2017 I gave out Union Pacific inspired pins at band camp (please don't sue me, UP).
This year for Alumni Band Day (Nov. 8th) I was itching to make something– I hadn't even opened up Photoshop since the yearbook was finished in August! Drawing inspiration from the Delaware and Hudson Railway, this graphic is probably more lawsuit-safe as the Lehigh Valley railroad was bought in 1976 (please don't sue me, Conrail).
One other graphic I've been working on since before the 2018 London Trip is a riff on the Chicago NorthWestern logo. It won't fit on a button as well as the other logos, but maybe it'll exist as a sticker someday?
Notes
I keep an album on Flickr solely of railway graphics I come across. Many of these photos were taken at the Whippany Railroad Museum in Whippany, NJ, which has an excellent collection of exhibits and equipment! The uncredited photos in this post were taken there.
If you're looking for more train-based graphic design inspiration, Reagan Ray has a wonderful collection of good, clean, scans of railway logos on his website.
Christian Annyas has written a fascinating blog post on the evolution of these graphics.